About Us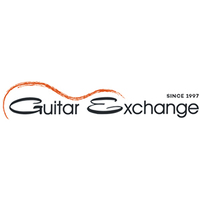 ---
---
Servicing the Music Industry since 1997...
Since 1997 Guitar Exchange (formley Key Music) has been servicing the Caboolture, Morayfield area and beyond. The business is still owned by its original owners.

The Guitar Exchange has several pillars that have made it a strong supporter of both established and developing musicians. The retail arm is supported by the leading brands and suppliers, meanwhile the lesson department continually helps those that are wanting to improve their musical appetite.

For those wanting to take the opportunity to express their art in a band format we have custom made rehearsal rooms supplied with touring standard backline equipment and P.A systems. Our setup has been quoted by many users as the best rehearsal rooms in Brisbane.

The current location of 197 Morayfield Road, Morayfield has been the home of Guitar Exchange since the start of the millennium and despite the external visual of the building, the vibe inside is exciting and welcoming.

Our long term established staff members maintain a high customer service standard and truly understand that customer's desire for premium service and advise.

Don't be fooled by the name Guitar Exchange, although we trade guitars given the excellent value offered these days by our importers, most of our instrument sales are new instruments combined with excellent warranties. We also offer most other instrument types such as Drums, P.A, Keyboards, Brass and woodwind, in addition to all the accessories needed to support these instruments.

Guitar Exchange has built its reputation over the years by developing strong relationships with our valued customers, doing our best to get to know them on a first name basis.
We look forward to you visiting the store soon and can't wait to give you our award winning service and advice.
Warmly,